Service Request Form
---
About Us
Glen Campbell is the owner & operator of Action Appliance Service. Glen graduated from the appliance service program in the spring of 1983 through Conestoga College.  He worked for a large appliance service company where he gained vast experience and factory training on most major brands.  In October1990, Glen started his own appliance repair business out of a spare room in his apartment.  His 1st service truck was an old 1972 Dodge Tradesman van which was painted & lettered up.  He started with about 40 different business names & then settled on Action Appliance Service.  In 1992 the company was incorporated & became Action Appliance Sales & Service Inc.
He built a large loyal client base through prompt, quality service to his customers. The first ten years in operation, Glen ran appliance repairs as well as sales of used appliances & factory seconds. In 1999 Glen's son was born at which time he decided to close the sales side of the business and focus on servicing appliances only. Through the next thirteen years, Glen had worked closely with St.Clair Appliance until they closed in 2012 which had been in business for over 50 years in appliance sales. Together they had complimented and supported  each other.  Glen continues to keep up to date with factory training on most major brands.  In 2007, Action Appliance became an authorized repair center for Bosch appliances.  Glen is proud of the business he has developed and grown over the years.  His integrity and quality workmanship has created a strong, loyal customer base along with multiple property management companies.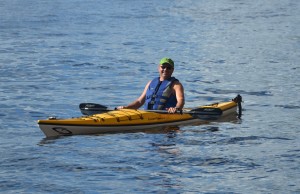 In 1999 Glen celebrated the birth of their son Cameron. Since 2003, he has been an active volunteer at St. Dominic Savio Catholic school which he assists in the Strong Start Program helping senior kindergarten & grade one students with reading.  Karate has been an activity he shares with his son since 2004 with Shuko-Kai International. Now training at Conestoga Karate in Kitchener. Glen more recently in 2014 added Yoga to his life which he now practices regularly at Queen Street Yoga.
His family loves to travel south to Mexico & the Caribbean islands in the winter. Favorite's are Cuba, Costa Rica & The Mayan Riviera. Much time in the summer months is spent camping at the many Provincial parks located in Ontario.  They enjoy biking, hiking, canoeing, kayaking, sitting by the fire & just plain relaxing.