Service Request Form
---
Reviews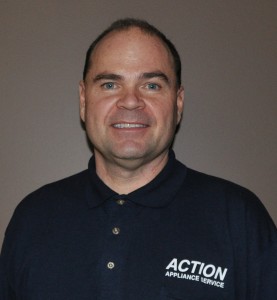 We have had Glen at Active Appliance repair our appliances for many years, and we have always been very pleased with his services. He's always prompt and courteous, and does a great job. I would highly recommend Glen Campbell for any appliance repair and servicing.
Chris from Waterloo
This letter confirms that Action Appliance Service Inc. of Kitchener Ontario, has dealt with our company as one of it's vendors of appliance parts and supplies since 1991. They conduct business in a professional manner at all times, and maintain their account balance within our specified terms.
Gilles Prevost
Glen Campbell has been repairing my appliances for the past decade or so. He is courteous, prompt, and reliable. It has been my experience that each time my appliance has been repaired properly. In short, I cannot think of a repair man I would be more confident in recommending. He is the best I've ever seen.
Esther from Kitchener
Dear Glen,
Just want to thank you for your patience and kindness in treating my concerns over my frig problems. I am glad that at this indecisive time of my life, I don't have to invest in new appliances. I expect we'll have to move in the near future. In the meantime I know someone reliable to call in an emergency – also one I'd gladly recommend to friends.
Pat Schiebel
It has been brought to my attention that Glen Campbell of Action Appliance has been nominated for the Better Businesses Business Integrity award. I would like to take this time to acknowledge Glen's integrity as a businessman and a friend. Being a small business operator/owner as well, I occasionally require someone to take care of business in order to take holidays or even when a family emergency may arise. What I need in times like this is someone that I can trust to give my customers the fast, efficient service that they deserve. I trust Glen to represent my company in times like this. I do not have to worry about loosing key accounts or customers while I am away and because of this I endorse the nomination given to Glen for your award.
Dan Anderson
I have known Glen Campbell from Action Appliance Service for many years now. We refer our customers to Glen when they require appliance service. The feedback that we receive from these customers is always excellent. Any future service calls that these customers may need, they tend to call us again if they have misplaced his phone number, and ask for him directly.
We are very critical of who we use for service referrals, since this is a direct reflection of our own business. Glen has never let us down and our only regret is that he doesn't work for us!
Allan