Service Request Form
---
Reviews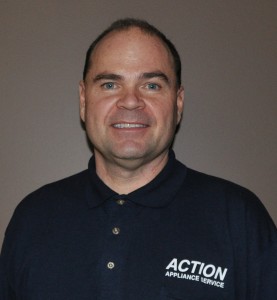 The hinges in the oven door broke, so I started looking for a repair service and came across action. They had glowing reviews, so I sent Glen an enquiry, to which I received a prompt reply. Glen came right on time, and was extremely personable. He was knowlegeable and very quick with his work. He showed me the issue on the parts and fixed it. I would recommened his service to everyone. Hes is the best in the business. Honest prices, and hard working, I wouldnt have gone with anyone else. Thanks again Glen.
Cody Hansen
This letter is in regards to Mr. Glen Campbell, owner of Action Appliance Sales and Service. Since 1996, Mr. Campbell has repaired appliances in various apartment buildings managed by our Company. We have found Mr. Campbell to be very astute in attending to the requests for repairs. He has a good rapport with our Superintendents and works around their schedules. His invoices are very detailed and certainly help us in our decisions regarding the appliances. Mr. Campbell is very honest and will inform us if an appliance can be repaired or if the expense of the repair is not warranted.
We have been very pleased with Action Appliance and will continue to use this company
in the future.
Bonnie Kuiack & Linda Laarakkers
After having Action Appliance Service, on several occasions, come to our home to fix our household  appliances, I am happy to recommend their service. The service has always been prompt and courteous and reasonably priced. The serviceman always arrives with the proper parts and necessary tools to complete the job first trip.
Reg Walker
This letter is to inform you that Glen Campbell owner/operator of Action Appliance has been a customer of Reliable Parts Ltd. (Kitchener Branch) since May 99. Their account is always in good standing. We find them a very valued customer. I Brad King, Account Manager (Ontario Region) have known and had the pleasure of dealing with him at the Frigidaire Parts Branch (Kitchener) since 1990 until 1999 when I became the branch manager for Reliable Parts Ltd. in Kitchener. I would highly recommend him and his service to anyone. Any questions or concerns please do not hesitate to ask.
Brad King
Glen was great to deal with. He was very professional, nice and helpful with advice. Although the part wasn't available that day, Glen was able to fix the issue without a new part and it's worked great ever since. He also kept the part number in ny file, so if it needs replacing he can order it and come fix it at a good rate.
Greg from Kitchener
Advice and research done by Action Appliance before the actual service call went above and beyond customary service practices. We were able to make reasonable decisions about our broken appliances before having to pay for service.
Anita Buttemer