Service Request Form
---
Reviews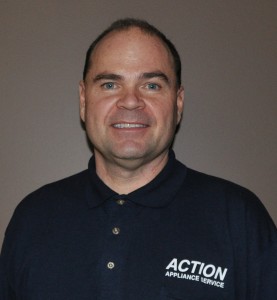 We have known Glen Campbell of Action Appliance as our appliance repairman since 1992. He has done an excellent job for us. He is available within 24 hours and is always prompt and courteous. He also helps us to determine the best course of repair action rather than charge us huge bills which of course makes him honest. He is a fine family man, always ready to show us pictures of his son when we ask. Therefore, he isn't just a repair man, we consider Glen to be a friend. You would not go wrong to consider Glen for your award.
Ginny Peng
We have had Glen at Active Appliance repair our appliances for many years, and we have always been very pleased with his services. He's always prompt and courteous, and does a great job. I would highly recommend Glen Campbell for any appliance repair and servicing.
Chris from Waterloo
I was extremely pleased to work with Glen Campbell of Action Appliance. I've always called the original manufacturer for service and repairs and been hesitant to try independent contractors. Glen is extremely knowledgeable, trustworthy, takes the time to explain the work needed, and charges an extremely fair price. I wouldn't hesitate to call him again.
Carrie Warner
This letter confirms that Action Appliance Service Inc. of Kitchener Ontario, has dealt with our company as one of it's vendors of appliance parts and supplies since 1991. They conduct business in a professional manner at all times, and maintain their account balance within our specified terms.
Gilles Prevost
This letter is in regards to Mr. Glen Campbell, owner of Action Appliance Sales and Service. Since 1996, Mr. Campbell has repaired appliances in various apartment buildings managed by our Company. We have found Mr. Campbell to be very astute in attending to the requests for repairs. He has a good rapport with our Superintendents and works around their schedules. His invoices are very detailed and certainly help us in our decisions regarding the appliances. Mr. Campbell is very honest and will inform us if an appliance can be repaired or if the expense of the repair is not warranted.
We have been very pleased with Action Appliance and will continue to use this company
in the future.
Bonnie Kuiack & Linda Laarakkers
Glen was on-time, informative and fixed the problem with our dryer. No extra parts or time, just straight to the fix. It works good and I am glad we called him!
Robert Maloney